Visit squir Website
We are a team of computer graphics artists.
As you may have already seen, we work mostly with graphic designs for cars, that's because we love them!.
But we can also make high quality 3D digital models for Cars, Bikes, Aircraft, Ships, Army vehicles, Architecture, etc.
Visit Renderpeople Website
Renderpeople are photorealistic human 3D models. Use our human 3D models for realistic shadows & reflections, natural light and 360° usability. Start to integrate them in your workflow, enhance the quality of your projects and even save valuable working hours.
Dennis Posed 004
3ds Max | Cinema 4D
SketchUp | OBJ | FBX
Mei Posed 001
3ds Max | Cinema 4D
SketchUp | OBJ | FBX
Jessica Rigged 001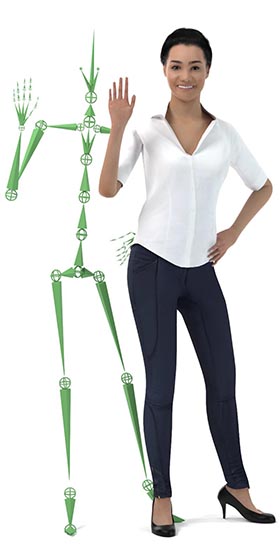 3ds Max | Maya
Cinema 4D | FBX
Andrew Rigged 003
3ds Max | Maya
Cinema 4D | FBX
Visit Farzad Firoozi Website
Creating Photorealistic Rendering That Generate Visually Accurate Representations of 3D Scenes,By using Realistic Shaders for Static Architectural Rendering and Dynamic Shaders for Animations ,Including:

Autodesk 3D Studio Max
Autodesk Mudbox
Nvidia Mental Ray ,Iray
chaos group vray
Corona Render
Arnold Render
Marvelous Designer
Zbrush
Phoenix FD
RayFire
After Effect
Adobe Photoshop
Microsoft Visual C#
Xamarin Studio



Farzad Firoozi.
3D ARTIST - ARCHITECTURAL DESIGNER-PROGRAMMER